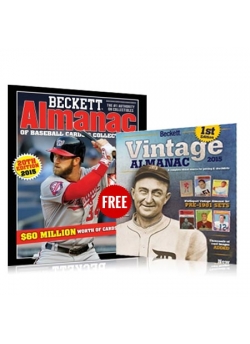 Baseball Almanac #20 and get Vintage Almanac FREE
Baseball Almanac #20
A truly exhaustive compilation of checklists and prices for baseball cards and countless basebal related collectibles.
More than one million total items priced.
Includes virtually all baseball collectibles produced in the last century – even minor league and international cards.
The most complete source of its kind, it's the ultimate reference tool for baseball collectors.