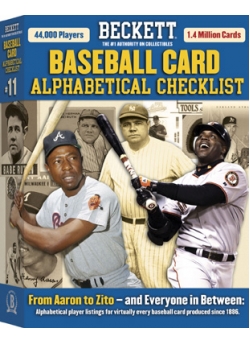 Baseball Card Alphabetical Checklist No. 11
Buy from The Beckett Store with confidence.

More than 44,000 player listings, complete alphabetical player listings from 1886 to present, each player card listed consecutively by year of issue, and a new format with expanded, easier-to-read set names. An indispensable reference for all baseball card collectors!