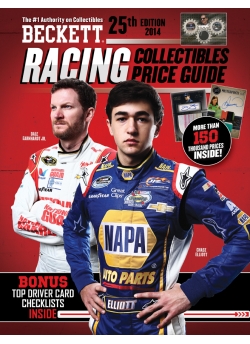 Beckett Racing Price Guide #25 2014
This book contains the most comprehensive coverage of diecast cars available anywhere. Included up-to-date die-cast pricing, plus prices and alphabetical driver listings for every racing card ever issued. Covers NASCAR, IndyCar, Formula One, NHRA, Sprint Cars and more. Over 2,000 card set listings included. Racing collectors need this book!
Plus Bonus: Top Driver Card Checklists!