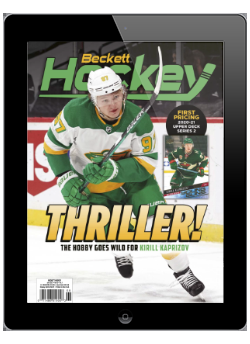 12 Digital Issues of Hockey for just $12
No more waiting! Instant access to all the latest issues.
Safely store all past issues purchased.
Get your favorite subscription with a single tap.
Universal access across all devices.
Easy to use anytime anywhere.
Digital copy of the print edition.
The first digital issue is available immediately after your order is placed.
Magazine Subscription
12 Issues / Year
Cover Price: $119.88
Offer Price: $12.00
You Save 90%
12 Digital Issues of Hockey for just $12