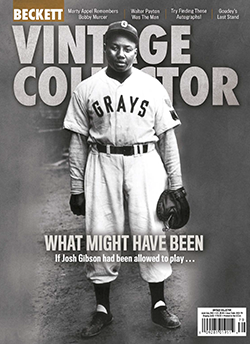 1 Year Print Subscription of Beckett Vintage Collector
The publication is dedicated to covering the vintage trading cards and collectibles market – one of the most active segments of the collectibles industry.
It has 112 pages with colorful images.
It features articles of interest written by industry experts.
All the issues will be delivered polybagged if you opt for 1, 2 or 3-year Polybag subscription.
Free Shipping within USA.
International Shipping Extra
Magazine Subscription
6 Issues / Year
Cover Price: $59.94
Offer Price: $27.95
You Save 53%
1 Year Print Subscription of Beckett Vintage Collector